Known as the Garden City, Singapore is a compact metropolis celebrated for its rich urban greeneries creatively integrated within the towering commercial and residential districts. It is one of the easiest country to visit. With its efficient public transport, Singapore is rather easy to navigate. Most first-time visitors flocked to Orchard, Sentosa, Marina Bay Sands, or Universal Studios to take on the usual touristy route.
But did you know that beyond the shopping haven and Asia's cultural melting pot, Singapore also boast beautiful parks and urban escapes for those who crave outdoor adventures or downtime?
Here's a starter list of Singapore parks for visitors who wish to go beyond the usual tourist spots.
Where to Stay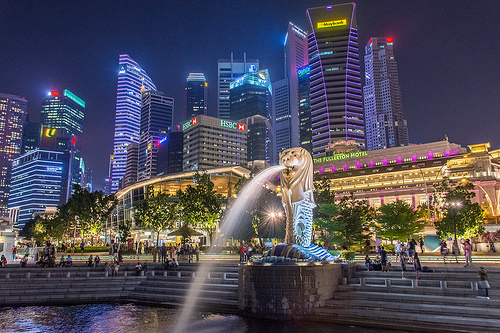 Image via Flickr by scottgunn
Contrary to its reputation as being a playground for the rich, Singapore actually caters to all kinds of budget. Choose from plenty of affordable hostels, luxury boutiques, and the best hotel deals in Singapore.
Most Singapore parks are located within the city and are accessible via the train and bus system.
Singapore Parks Locations
Gardens by the Bay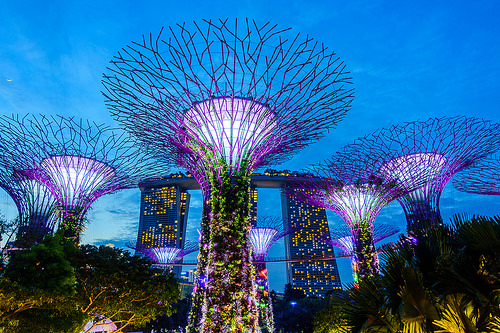 Image via Flickr by plynoi
Located in the heart of Singapore adjacent to the Marina Reservoir is a nature park popularly known as Gardens by the Bay. These 250 acres of reclaimed land were creatively transformed into a horticultural display of Singapore's garden artistry. It is home to the world's largest glass greenhouse, The Flower Dome, and the impressive, environmentally sustainable Supertrees.
Singapore Botanic Gardens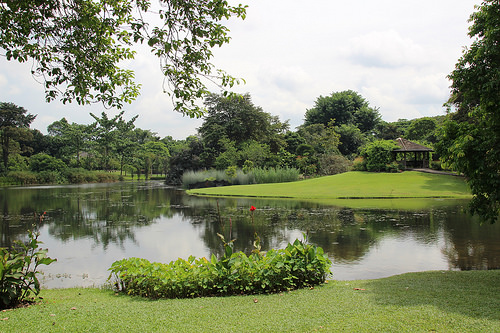 Image via Flickr by mauro gambini
Need a break from shopping? Singapore Botanic Gardens is just around the corner from the Orchard Shopping Center. The lush garden and its extensive collection of botanical and horticultural attractions have been acknowledged as one of the UNESCO World Heritage Sites.
Take a breather around the British tropical colonial architecture or retreat to wonderful performances at the open-air concert ground at the Shaw Foundation Symphony Stage.
Pulau

 

Ubin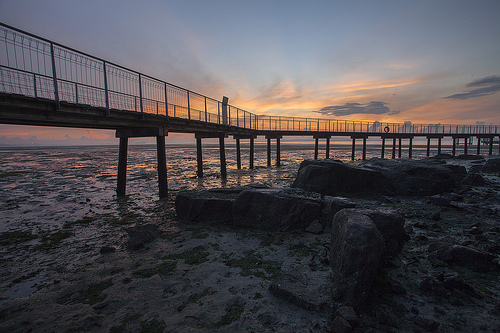 Image via Flickr by budak
Pulau Ubin is known as the last frontier of Singapore. This island off the northeast coast of Singapore is a short bumboat ride from the Changi Point Ferry Terminal and will take you on a historic experience of Singapore as it used to be.
Rent a bicycle in Pulau Ubin to explore the island's best spots. The guided off-road tracks will take you down a path of lush forests and wild animals, providing an exhilarating journey with nature.
The Southern Ridges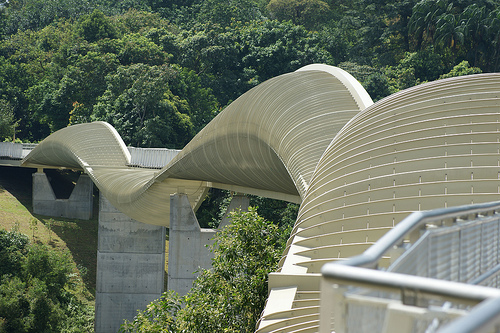 Image via Flickr by The Naughty Prata
Are you up for a 10-kilometer trail challenge? Rise early to conquer the interconnected Southern Ridges park, which weaves through Labrador Nature Reserve, Telok Blangah Hill, Hort Park, Kent Ridge Park, Henderson Waves, and Mount Faber. This amazing trail features forests and a canopy walk.
Macritchie

 Reservoir Park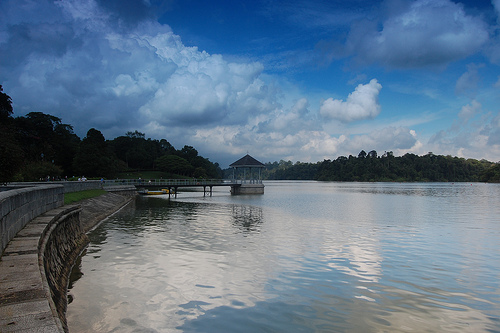 Image via Flickr by edwin.11
Keeping fit is pretty easy considering the number of Singapore parks available. Macritchie Reservoir Park is one of trail seekers' favorite hidden parks and requires a bit of traveling away from downtown. This recreational park sits at Singapore's largest reservoir and offers nature running trails and a boardwalk that spans across a scenic forest view.
Remember on your next visit to delight yourself with nature and experience Singapore from a different perspective.